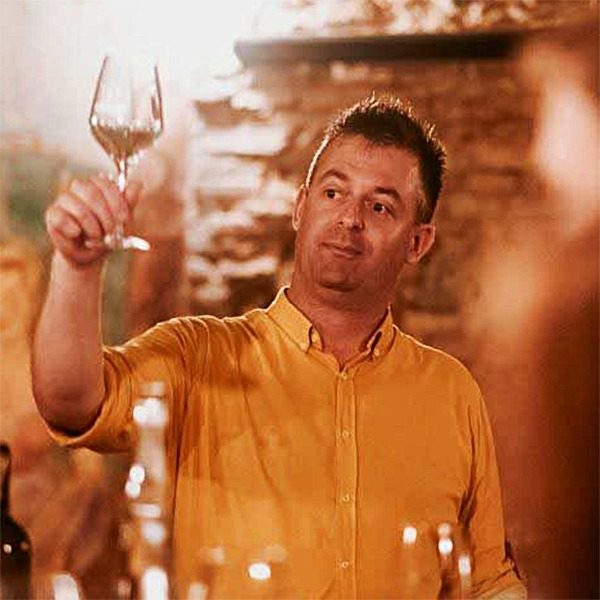 Modra Frankinja Šuklje: Light and fruity red wine from Bela Krajina. You can smell plums and forest fruits. Pasta with mushrooms is good choice here.
Modri Pinot Pečarič: Light pinot noir with low alchocol and low acidity. French style with cherries aromas. Something for light red wine lovers.
Rdeče Gordia: Full body red wine with black currant  and raisins aroma. Dark chocolate or T-bone please.
Fino Rdeče Ferjančič: Great elegant red cuve (french style) from Vipava valley. It goes great with deer goulash.
Merlot Selection Poljšak: Great merlot 2017 vintage. Elegant and smooth. 2 years in french oak. Great with lamb.
Moon Drops Schuman: Biodinamic orange cuve. Natural orange wine. Great with sea mussles in tomato sauce. Bottle is made of clay.
Blaž Belo Blazič: Orange cuve from Goriška brda. Old school production from french oak barrels. Ful body orange wine that goes with truffles.
Grjanc 9 Uou: 9 varieties in elegant red cuve. Family with natural aproach. Ful body red wine that goes well with beef.
Vitovska Grganja Renčel: Native variety from Karst region. Full body orange wine from Renčel (one of first orange wine makers in Slovenia). Octopus in spicy sauce.
Ograde Škerk: Amazing orange wine from italian side of Karst region. You can feel tropical aromas. Just smell it and drink it and enjoy.