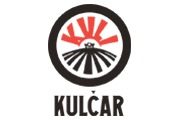 Above Lendava in the far east of Slovenia, the hills are dotted with small, family vineyards, and in each of them there is a hospitable and homely wine cellar. The touch of the past and the spirit of our ancestors pervade every meter of the landscape and invite lovers of top wines into their embrace.
The Kulčar family also wants to preserve the tradition of viticulture and winemaking in Lendavske gorice, since the third generation has been taking care of the vineyard, and at the same time we follow new guidelines and trends. The sunny location and suitable soil are a good basis for realizing our wishes – to grow the best Riesling and become known for the variations of this royal species. We welcome both, connoisseurs and wine lovers, because we believe that, especially with top quality and good produce, we can raise the culture of wine drinking in the region.
We are a boutique wine cellar, which is carefully overseen by the young winemaker Bojan, he is the one who with his expertise lays a solid foundation and whose guiding principle is the sustainability and quality of wines, such as Laški Riesling and Rhine Riesling. Our Laški Riesling 2020 received a silver award at the Decanter World Wine Awards 2022, and at the same time it was declared the mayor's wine of the Municipality of Lendava.
We faithfully follow our dreams and continue the tradition. We broaden our horizons and constantly educate and connect with the best. Examples of good practice have always been a support and foundation for our new challenges. New wine-making methods and different variants fill our sophisticated collection. We never run out of ideas. We try novelty, we're bold but we always strive for quality, which is the red thread of our products.